Where Is Tara Reid And What Is The American Pie Star Doing Now In 2023?
Finding someone who doesn't remember Tara Reid's hegemony over television and magazines in the 90s would take a lot of effort.
Starlet Tara Reid totally owned us in the 1990s and early 2000s, appearing on the covers of magazines like Maxim, Playboy, Rolling Stone, and Seventeen, as well as in movies like American Pie and Van Wilder.
But has Tara been heard from recently? Is she still performing, or has she quietly become a permanent fixture in our memories? Let's see what Tara Reid has been up to since we last looked at the blonde bombshell.
Background information
Thomas Reid Jr. and Donna (Bennett) Reid welcomed Tara Donna Reid on November 8, 1975 in Wyckoff, New Jersey. Her parents were both local teachers and daycare owners. Her mother passed away in 2018 and sadly her father passed away in 2016.
Three siblings, Tommy, a director, writer and producer; younger twin Colleen, who assists the director on several projects; and Patrick, who has worked as an actor, production assistant, and in the costume department.
Along with celebrities such as Macaulay Culkin, Sarah Michelle Gellar, Jerry O'Connell and Christina Ricci, Reid attended the exclusive Professional Children's School.
Acting career
The first time Tara appeared on television, she was only six years old and appeared on the game show Child's Play. She was also the queen of commercials, appearing in over 100 advertisements as a spokesperson for brands such as Crayola, McDonald's, Jell-O and Milton Bradley.
She played Amanda in her first on-screen role in the 1987 comedy horror film A Return to Salem's Lot.
Her first notable appearance was in a 1994 episode of Saved by the Bell: The New Class, followed by a stint in 1995 as Ashely on the soap opera Days of Our Lives.
Tara Reid rose to fame in the late 1990s when she starred in a number of cult favorites.
The great Lebowski
She began playing Bunny Lebowski in the Coen brothers' 1998 film The Big Lebowski. Later that year, she played Sasha Thomas in the movie Urban Legend.
She had a modest but lucrative role in the 1999 hit Cruel Intentions, keeping the momentum going. Tara's later role that year would cement her success.
American pie
In the teen coming-of-age comedy American Pie, Tara's portrayal of the naive Victoria "Vicky" Lathum would define her career.
The plot of the film revolves around a five person vow to lose their virginity before entering high school, one of them being Kevin, Vicky's friend.
Reid later appeared in the more popular sequel, American Pie 2, but he didn't return for the third picture, as did a few other big players from the first two.
In the final installment of the original franchise, American Reunion, Tara and the rest of the crew would gather for another meal.
What did she do after American Pie?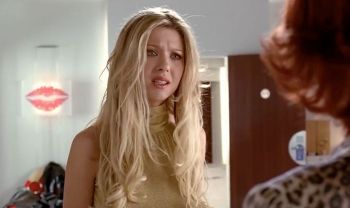 Following her role as Melody Valentine in the beloved 2001 film Josie and the Pussycats, Tara starred as one of Ryan Reynolds' early films, National Lampoon's Van Wilder, in 2002, and as Ashton Kutcher's love interest, My Boss's Daughter, in 2003.
She appeared in 11 episodes of the hit TV show Scrubs as Danni Sullivan from 2003 to 2005.
With the exception of her roles in the American Pie sequels, Tara spent most of the next few years acting in low-budget, low-rated movies and television shows.
Sharknado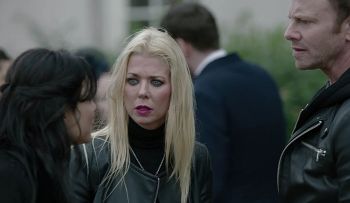 That is, until she played April Wexler in the 2013 comedy disaster movie Sharknado on the Syfy channel.
Reid's career would get a much-needed boost from the movie, and she would star in the 2014, 2015, 2016, 2017, and 2018 sequels.
What is Tara Reid doing now?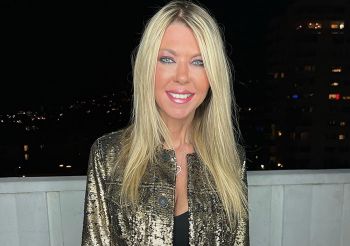 Tara is still acting today, but she does so on her own terms. She seems to be accepting jobs with smaller budgets and more independent productions alongside her favorite projects through her production company, Instant Entertainment.
With 16 projects in pre-production, post-production, production in progress, or completed but unreleased, Reid is involved as a producer or executive producer on several of them.
Tara hasn't stopped working since she rose to fame in the 1990s, but she wants more control now than she did when her career was at its peak, and she wants to write the roles she feels are best for her.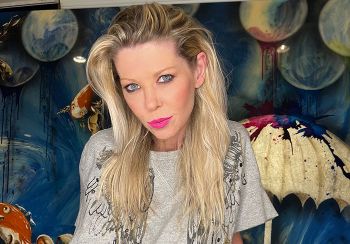 However, we may have to wait to find out since Reid had just posted some disturbing and mysterious posts on her social media pages, a la Britney Spears, that worried some of her admirers.
She's once again generating buzz around her name, whether it's to draw attention to her for the many new ventures she's planned or for some other reason.
Tara never ignores the fans in everything she does. She began attending conventions in 2017 and was featured six times in 2022 alone.
For a custom video or video call to brighten up your day, fans can also find her on Cameo.
Private life
Tara has a love life that is just as wild in terms of relationships and love as it was in the 1990s. Linked to her American Pie co-star Jason Biggs, she dated everyone's favorite '90s heartthrob Devon Sawa and lead singer of everyone's favorite band they denied loving, Fred Durst of Limp Bizkit.
Over the years, she is said to have dated well-known figures such as Travis Barker, Eminem, Tommy Lee, JC Chasez, Tom Brady, and Joe Francis.
She first met TRL host Carson Daly in 2000. The two soon moved in together and became engaged in less than a year. Reid's tumultuous and painful breakup took some time to recover from. Since 2000, she has reportedly been engaged four times.
The actress, who has been in a relationship with Nathan Montpetit-Howar since the fall of 2019, seems to have things under control. In August 2022, the couple took some much-needed vacations and upgraded the Los Angeles home they share.
Tara Reid is ready to embark on the next chapter of her life in her own unique style with so many projects already in development, her own production company to collaborate with, and a new story she wants to write. And she can count on our support as she pursues her next shot at fame.
Our DCS team consists of 5 different writers who are proficient in English and research-based content writing. We allow and encourage them to follow the entertainment news throughout the day. Our posts, lists and even the exclusive offers are the result of their hard work.