Where is Laura Perez now from my 600lb life? And what does she look like?
Houston, Texas, bariatric surgeon Younan Nowzaradan (commonly known as "Dr. Now") patients are the subjects of the TLC reality TV show "My 600-lb Life," which follows them as they try to meet requirements for bariatric surgery and maybe change their lives in the process. Many of the patients shown in "My 600-lb Life" have experienced dramatic changes as a result of the weight they've lost compared to their starting weight, even though not all of Dr. Now meet the criteria to have surgery. Patient Laura Perez, who said in her episode, "I've got to do something or I won't be around much longer," is a "My 600-lb Life" success story.
According to the episode of "My 600-lb Life," Perez started her adventure with a wheelchair and an oxygen tank with a nasal cannula. To demonstrate the progress she had made, she later appeared in "My 600-lb Life: Where Are They Now?" However, Starcasm reported in 2018 that Perez seemed to have disappeared from social media at the time.
Laura Perez has lost significant weight
Where are they now?" this demonstrated. Compared to when she first appeared in "My 600-lb Life," Laura Perez was more alert, significantly slimmer, and no longer needed supplemental oxygen. Perez's weight was measured by Starcasm listed at 182 lb, but believed to be lighter as of 2018.
Perez was single as of August 2022, according to an update from In Touch Weekly, even though Starcasm had claimed she was dating and may have been married to a man named Eric Juarez. It was also unknown at the time of Starcasm's report whether Perez had children with Juarez or if she might be expecting his child; However, Reality Titbit claims that Perez has two children. If this is the case, it is unclear whether the children she had were born to her and Juarez or to her and another person.
Laura Perez seems to be using a new name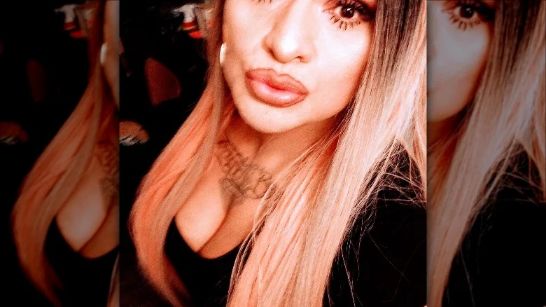 The "My 600-lb Life" actor, formerly known as Laura Perez, now appears to be called Angelika. This was mentioned in an update on Perez by In Touch Weekly, but the website Blasting News lists Perez's name as Angelika Pacheco. Although she seems to have last posted on Twitter in 2017, a search for that name turns up pages on social media that appear to be owned by the same person whose name was Laura Perez.
It is unclear what last name Laura Perez is currently using, as a Facebook profile for a person named Angelika Perez who lives in San Antonio, Texas appears to be a match for Laura Perez. It appears that Perez has maintained the weight she lost after bariatric surgery from "My 600-lb Life" in a profile picture of hers on that Facebook account uploaded in 2021. She has lighter hair than in previous photos and a tattoo on her chest.
Our DCS team consists of 5 different writers who are proficient in English and research-based content writing. We allow and encourage them to follow the entertainment news throughout the day. Our posts, lists and even the exclusive offers are the result of their hard work.