The actor who plays Barry Kripke in The Big Bang Theory Where is he in 2023?
American actor John Ross Bowie is best known for his role as Barry Kripke in the television series The Big Bang Theory. Jimmy DiMeo on ABC's Speechless was one of his other most memorable roles.
Early life
Bowie was born in New York City, New York, on May 30, 1971. He didn't start performing until his late twenties. Prior to that, Bowie worked for a pharmaceutical company after teaching high school English for a year after earning his degree in the subject.
He claimed that acting prevented him from pursuing a career as a youngster and young adult due to its "unstable nature".
Bowie began taking acting classes in New York, which led to a number of modest roles in commercials, including one for the Ford brand that used hand puppets. He was also a member of the band Egghead. He sang and played bass in a punk band. Exists from 1992 to 1998, Egghead.
Acting career
Bowie has appeared in many commercials, TV series and movies as an actor. He also performed with sketch comedy ensembles.
Bowie performed regularly with the Upright Citizens Brigade in both New York and Los Angeles. He was a member along with Seth Morris, Brian Huskey, Rob Corddry and the UCBT group Naked Babies in New York.
Bowie appeared in cameos on several television shows in the early 2000s, including Happy Family, Joan of Arcadia, CSI: NY, Charmed, Kevin Hill, Girlfriends, and Las Vegas. Bowie was cast in the NBC sitcom AUSA as Wally Bearman. During the show's only season, he appeared in eight episodes.
Bowie appeared in four episodes of the TV show Reno 911! as a variety of personas. He then landed guest appearances on shows like Psych, Heroes, CSI, Monk, Wizards of Waverly Place, Family Guy, Curb Your Enthusiasm, and Glee.
The big bang theory
featured Bowie in one of his most enduring parts. He got the role of Barry Kripke.
He made his debut in episode 12 of season 2. He plays a physicist who teams up with Sheldon and Leonard.
Leonard, Howard, Raj, Amy and occasionally Sheldon became his buddies. Characters Beverly Hofstadter and Amy Fowler aroused his amorous interest.
Bowie was loved in The Big Bang Theory. His rhoticism made him endearingly hilarious to admirers as it caused him to pronounce "L" and "R" as "W".
During his Leonard audition, Bowie made up the fake obstruction. Bowie appeared 25 times on The Big Bang Theory as Kripke.
After the big bang theory
Bowie continued to appear as a guest star on popular television series. He played supporting roles in The Glades, Weeds, Melissa and Joey, Good Luck Charlie, Burn Notice, Bones, The League, Hot in Cleveland and Fresh Off the Boat.
He played the role of Jared in seven episodes of the TV show Retired at 35.
In the television show Chasing Life, he landed the role of Paul Peters and appeared in seven episodes.
Bowie landed a recurring role on the Adult Swim series Children's Hospital, appearing in four episodes.
Speechless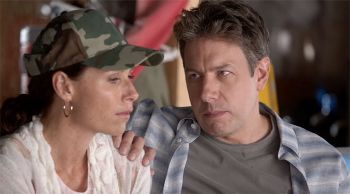 In 2016, Bowie was selected for the character of Jimmy DiMeo in the ABC sitcom Speechless after passing an audition. The TV show was about a family with a teen with cerebral palsy, a condition that limits verbal communication to headgear and headsets.
Jimmy, played by Bowie in the movie Speechless, is the father of the family. He enjoys himself, is gullible and doesn't care what people think. Bowie appeared in 63 episodes of the series as Jimmy from 2016 to 2019.
movies
In addition to his work on television, Bowie also appeared in a few films. include He's Just Not That Into You, The Heat, Sex Drive, The Santa Clause 3: The Escape Clause, Road Trip, and Jumanji: The Next Level.
What is John Ross Bowie doing now?
Bowie continues to appear in various films and television shows at the moment. He played Tyler McCarthy in Death in Paradise, voiced Milo Murphy in Milo Murphy's Law and Big Hero 6: The Series, and appeared regularly on Generation, Feel Good, and United States of Al.
His most recent appearance was as Alan, a guest character, on an episode of The Rookie.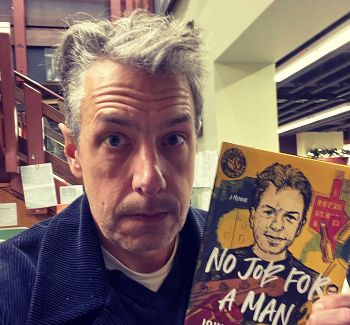 Bowie is also a writer; his upcoming biography, No Job for a Man, is scheduled for release in the second half of 2022.
Past publications include essays in The New York Press, Go Metric, and co-authoring a book about the Heathers movie.
He and his wife regularly perform together on the two-person improv show Supermarried in improv and comedy sketches.
Bowie hosts the Household Faces podcast, featuring interviews with famous actors and profiles of their careers. Bowie can also be found on the famous Cameo celebrity messaging app.
Relationships
They got married in 2004 after meeting at the UCBT. Together they have a son named Walter and a daughter named Nola.
Our DCS team consists of 5 different writers who are proficient in English and research-based content writing. We allow and encourage them to follow the entertainment news throughout the day. Our posts, lists and even the exclusive offers are the result of their hard work.