Tell Me Lies Season 2 – What We Know So Far
Tell Me Lies Season 2 is coming, Hulu announced on Instagram, more than a month after the show's season finale aired. The announcement was accompanied by a montage of our favorite Tell Me Lies characters. Fans of the program, which centers on the engaging and deceitful Stephen DeMarco (Jackson White) and Lucy Albright (Grace Van Patten), whose fascination with Stephen turns her into a false persona as her dependence on him spirals out of control.
Van Patten sympathized with Lucy, but acknowledged it was hard to see her slide further into the destructiveness of her and Stephen's relationship. It's really hard to see through the fog, she said, and "I've lost myself before in a position where you don't know if feelings are authentic and come from your heart or what feelings come from those around you."
As "Tell Me Lies" Season 1 came to a close, we saw all the characters eight years in the future, where we left off in Episode 1, celebrating Evan (Branden Cook) and Bree's engagement, while Lucy gets to know Stephen's fiancé Lydia. (Natalee Linez), who also happens to be her ex-best friend. There are so many questions already. Here's what's currently known about Season 2.
What is the release date for Tell Me Lies season 2?
Season 2 of "Tell Me Lies" has not yet received a December 21 release date from Hulu. However, history often provides clues as to what the possible timeline might be. The first three seasons of "The Handmaid's Tale," the main show on Hulu, were released one year apart. The fourth season of many programs had to be delayed due to the epidemic until producers found a way for the cast to safely assemble, resulting in a four-year delay for fans.
According to what we know, Hulu approved season 1 of "Tell Me Lies" in August 2021. It took 13 months from when it was given the green light to when fans could watch it on their screens, because the first season premiered in September of 2022. That hopefully means season 2 will eventually be released in late 2023 or early 2024. debut.
What is the plot of Tell Me Lies season 2?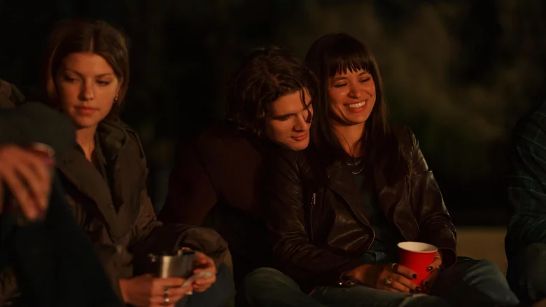 Showrunner and executive producer Meaghan Oppenheimer has dropped numerous hints about "Tell Me Lies" season 2, despite nothing specific being revealed. Oppenheimer hinted at additional plots and more before Season 2 was approved, telling Decider, "I have a lot of plans for both my college days and my adult life. It will be interesting to learn more about Lucy's life as an adult and observe how she reacts when Stephen reappears in her life after a long absence.
Plus, viewers are curious about that bizarre scene in the Season 1 finale where Evan and Lucy woke up in the same bed. Bree has no idea that her buddy used to have a sexual relationship with her fiancé, based on everyone's behavior at the upcoming engagement party. Oppenheimer believed the moment was necessary because Evan was morally upright. Oppenheimer explained his reasoning for the dramatic and unexpected sequence by stating that "Evan has been so good all season, and no one is always that good." Of course, more attention should also be paid to Lucy's friendships and undoing some of the damage she's done. According to Oppenheimer, "I want to see a lot more of the ensemble characters." "Much more Bree, much more Evan, much more Pippa, much more Wrigley."
Who is in the cast of Tell Me Lies season 2?
While it's likely Season 2 will have some new cast members, Meaghan Oppenheimer's statements indicate that the majority of the original ensemble will remain. As a result, we can expect Grace Van Patten to return as Lucy and Jackson White as Stephen. The supporting cast members, including Catherine Missal as Bree, Spencer House as Wrigley, Sonia Mena as Pippa, Branden Cook as Evan and Alicia Crowder as Diana, are also expected to make a comeback. Natalee Linez, who plays Lydia, may not be in the main cast, but will no doubt appear at some point, as we already know she'll eventually get engaged to Stephen.
The character played by Benjamin Wadsworth, Drew, has many fans with questions. Fans were worried about him not attending the engagement party and because Evan claimed his brother Wrigley was furious because Drew's birthday was the day before. Redditor u/umameroni speculated, "I suppose they're estranged, which is why his birthday is terrible for Wrigley." While the character doesn't appear in the book, his existence in the series begs explanation, and hopefully Wadsworth's character will return in Season 2 to do so.
Who is show-running, directing and producing Tell Me Lies Season 2?
Meaghan Oppenheimer was not only the showrunner of 'Tell Me Lies', but also wrote the first and last episodes of the season. Along with her production company Belletrist, co-founder Karah Preiss and development director Matt Matruski, Emma Roberts serves as the show's executive producer. To focus solely on turning books into television adaptations, they founded Belletrist TV. Their first collaboration with Hulu was on Carola Lovering's "Tell Me Lies". Sam Schlaifer of Vice Media's Refinery29 and Laura Lewis and Stephanie Noonan of Rebelle Media are additional executive producers on the show. Also mentioned as a consultant producer is author Lovering.
Season 1 directors for the 20th Century Fox production included Sam Boyd, Erin Feeley, Ed Lilly, Isabel Sandoval, and Robin Wright. The new Hulu series "Nine Perfect Strangers," which also stars Nicole Kidman, Melissa McCarthy, and Michael Shannon, stars Grace Van Patten as directed by Jonathan Levine, who also serves as an executive producer on the series and helmed the series. the pilot episode. Whether any of them return for Season 2 is yet to be determined.
Our DCS team consists of 5 different writers who are proficient in English and research-based content writing. We allow and encourage them to follow the entertainment news throughout the day. Our posts, lists and even the exclusive offers are the result of their hard work.