Netflix's Mars One (2022) ends: Will Tercia's curse be lifted?
Mars One (originally titled Marte Um) focuses more on the humanitarian characteristics of a family and the individual lives of its members than on the political components of society. The 2022 Gabriel Martins written and directed drama film tells the story of a Brazilian middle-class family. It is harder for them to stay united as they negotiate shifting political systems and economies.
At the heart of the story is a moving account of how family ties change over time, how dreams change, and how parents push their children to be perfect. The main characters of the film are Céro Lucas, Camilla Damio, Carlos Francisco and Rejane Faria. The four members of the family all strive for a better life in their own special way. They want to escape the constraints of their everyday, financially precarious lives. Moreover, they are all silent dreamers. Their goals go beyond the typical pursuit of prosperity. Let's see how Mars One's conclusion affects the main characters right now. Spoilers follow.
Mars One Plot Synopsis
At the beginning of the film there are brief flashes of the lives of Deivinho, Eunice, Wellington and Tercia. Deivinho likes stargazing and playing football. Deivinho receives enthusiastic encouragement from his father, Wellington, to take up the sport. Eunice, Deivinho's sister, helps their mother Tercia with household chores in the kitchen during this time. She tries to persuade Tercia to ask Deivinho to help with household chores. Tercia dismisses the subject and debate, emphasizing the rigid gender rules of a patriarchal culture.
Eunice visits a bar to have fun and let loose. She meets a beautiful lady named Joana, and they start dancing. Since Eunice's parents are unaware of her sexuality, the two eventually begin dating in secret. Deivinho studies how to become an astronomer at home and watches movies about space travel. The siblings get together to choose a gift and party as their mother's birthday approaches. The latter runs smoothly and everyone has fun dancing and drinking.
Tercia is a temporary housekeeper. However, it is erratic and often puts pressure on her. One afternoon, while ordering lunch from a diner, a man pulls a horrific prank and detonates a small dynamite bomb. Tercia is shocked and traumatized by the incident. She is always scared when she hears fireworks or a loud noise. Her relatives laugh and play out her fears when she informs them of the prank. This makes her feel ignored and unheard.
However, Joana and Eunice want to live together, as they both want to be independent and not live with their parents. Wellington and Tercia reluctantly agree as Eunice gets used to telling her parents she is gay. Plus, it looks like the plot has reached a turning point at this point as things start to get worse.
Mars One ends: How does Deivinho break his leg?
We've seen Wellington play vicariously from the beginning of the film and enjoy football through Deivinho. In many ways, Wellington achieves his goal by pressuring rather than encouraging his son. Everything is fine as long as Deivinho maintains his status as a top footballer, including attending regular sessions and even taking a leave of absence from school. This also shows how popular the sport is in Brazil.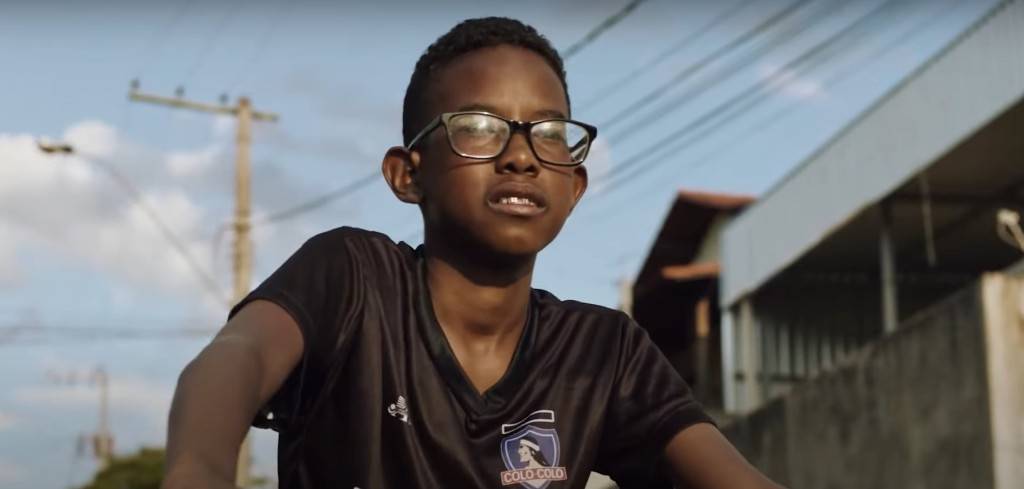 Wellington approaches a well-known football player at his workplace and asks for help from Deivinho. The player arranges for Deivinho to participate in the football club's tryouts. Wellington nods happily, but he is unaware that Deivinho has other intentions for the day. Deivinho informs his father that he has another event that day during the family dinner. Deivinho, with the help of his sister, buys a ticket to a live event featuring famed astrophysicist Neil deGrasse Tyson. Caught in a tight squeeze, Deivinho gives in to his father's insistence and does not continue to fight.
Deivinho's friends still call him a chicken the next day for not riding his bike down a hill. He pedals his bicycle to the foot of the hill while closing his eyes because he is tired of hearing the insult. His bike flips over in a fraction of a second. He suffers a broken leg in the incident, much to his father's dismay. He cannot participate in the tryouts if he has a plaster on his foot. Wellington scolds Deivinho for not being careful instead of worrying about his son's safety. Wellington also saw Deivinho's irresponsibility as shattering his dreams.
We now know that Deivinho deliberately breaks his leg. He encounters that hill and his friends' insults at least twice in the movie. But more than just little comments motivated him to drive up the hill at that precise moment. When it comes to football and professional tryouts, he feels like his father is pressuring him to do something he doesn't want to do. Wellington judges without regard to Deivinho's ambitions and then expects him to follow them. As a result of the strain and resulting inability to realize his father's expectations, Deivinho eventually falls off the bike and breaks his leg. On some level, he believes that hurting himself is easier than upsetting his father by saying no.
Will Tercia's curse be lifted?
Tercia, the mother of the family, has the strange impression that she attracts bad karma to others close to her. It all starts with the horrible joke that leaves her speechless. Secondly, Tercia experiences claustrophobia while dancing. Another woman collapses and hits the ground as she exits the building. Tercia is scared because terrible things keep happening to her. She also experiences persistent constriction in her chest and struggles to sleep at night.
She accidentally threatens her employer's life, which only makes things worse. Toquinho feels unwell and keeps throwing up because of the horrible juice. Tercia blames herself for buying his groceries. She also visits a conventional shaman to exorcise the bad energy. Yet they pursue her everywhere she goes. She once violently shoves a passenger sitting next to her on a bus, seriously injuring him. She and Wellington discuss her concerns at home, and they decide to send Tercia away for the weekend.
When Tercia brings Deivinho home after he injured his leg, we think the curse is broken. She later learns that the bus she was supposed to be riding on crashed off a cliff. She expresses her gratitude to heaven and is happy to be alive. During the day she spends time with her family as things begin to improve. She finally falls asleep peacefully with her precious family by her side. This shows the value of family support in life. Together they can defeat anything from a nasty curse to unemployment.
Why is Wellington fired?
Wellington maintains the grounds and cleans in a housing complex where he works. Flavio, a colleague, thinks revolution is the only way to end the exploitation of poor workers by rich people. As a long-time employee, Wellington enjoys the trust of their supervisor, Dircinha. She always leaves the keys with Wellington when she's gone so he can take care of the houseplants and the kitties.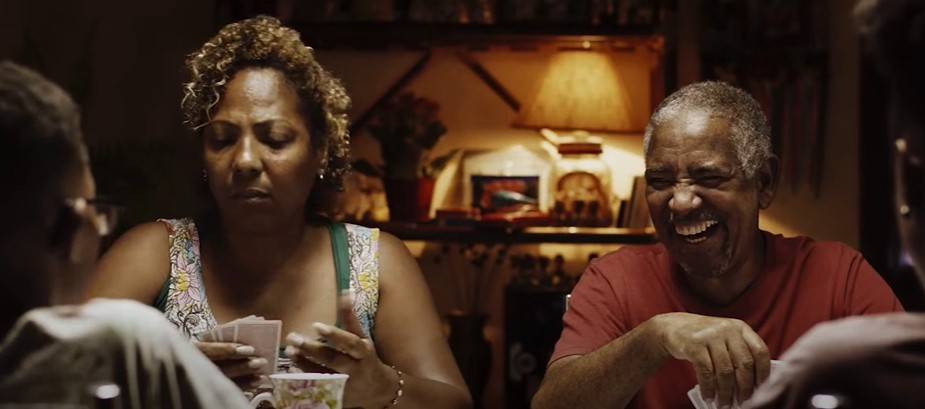 In order to secure a health certificate in time for Deivinho's football games, Wellington has to leave early on a certain day. He puts Flavio in charge of taking care of the cats and watering the plants in Dircinha's house. Flavio, on the other hand, cleans the building with his friends for other reasons. All of Dircinha's belongings are stolen by Flavio, who then flees. When Dircinha finds out, she accuses Wellington of giving him the key. Wellington is thus dismissed from his position.
The circumstance also illustrates how unpredictable people can be. You never know what lies beneath someone's innocence, no matter how serious they seem to be. At first, Flavio made his plans clear, but Wellington was oblivious to his sincerity. Flavio uses this as a means to start a rebellion against wealthy people. He believes that those who are rich and successful and live in mansions take advantage of the plight of the poor. He takes his quest for equality one step closer by robbing Dircinha.
Being a binge-watcher himself, finding content to write about comes naturally to Divesh. From anime to popular Netflix series and celebrity news, he covers every detail and always finds the right sources for his research.