Meet Omer Fedi: All About Addison Rae's Friend
An improvised love story during a performance! TikTok star Addison Rae is steadily climbing the ladders of success, meanwhile her lover Omer Fedi remains her mainstay.
For those of you who don't know, Addison Rae is a dancer, actor, and TikTok celebrity. During the COVID-19 epidemic in the year 2020, she rose to prominence and gained 88 million platform followers.
Rae once lived in Los Angeles, California, as a resident of The Hype House, a community of TikTok influencers. She collaborated with numerous other social media influencers while a member of The Hype House, including Charli D'Amelio, Daisy Keech, Chase Hudson, and her older sister Dixie D'Amelio.
In 2020, Addison started experimenting after she piqued the interest of the viewers on social media app TikTok. She released her debut song, Obsessed, in 2021. She made her acting debut in the same year with the gender-reversed version of the 1999 movie She's All That, He's All That.
When it comes to Addison Rae's romantic history, Bryce Hall has been mentioned before. She and Omer Fedi are now dating. What about Omer Fedi? We have all the information we need on Omer Fedi, Addison Rae's lover.
Here's Everything You Need To Know About Addison Rae's Boyfriend Omer Fedi (Early Life, Birthday, Age & More)
Omer Fedi, her boyfriend, is no stranger to the spotlight, as is Addison Rae. Omer is a guitarist, songwriter and producer from Israel. He was born in Tel Aviv, Israel, on March 25, 2000. He is currently 22 years old.
Asher Fedi, Omer's father, is "one of the most accomplished and respected drummers in Israel," according to MTV. Although he only started learning to play the guitar at the age of 10, his father taught him to play the drums at an early age.
Fedi was motivated to play guitar by the role of Drake Bell in the television series Drake & Josh. He moved to Los Angeles with his father when he was 16 to look for musical prospects.
Let's reveal Omer's credentials in education. He previously attended Calabasas High School. He began drawing audiences beyond the usual parent audience after joining his high school's jazz ensemble. When Omer played guitar, a jazz clinician who worked with him claimed he could "talk through the instrument."
Omer Fedi has worked with many popular artists
Yes, it's what you read. Omer is a gifted musician who can play the guitar, write songs and also wear the producer's hat. He has collaborated with several of the biggest names in music over the years, including Justin Bieber, Lil Nas X, 24kGolden, Machine Gun Kelly and many more.
With 24k Goldn ft. Fedi wrote, produced and performed the song 'Mood'. Iann Dior, Lil Nas X's "Montero (Call Me By Your Name)" and Kid LaRoi and Justin Bieber's "Stay."
Omer also contributed to the platinum-certified song "Go!" by Kid Laroi and Juice Wrld, as well as Machine Gun Kelly's album Tickets to My Downfall, which debuted at number one on the Billboard 200. He was named one of the top producers of 2020 by XXL magazine.
When did Addison Rae and Omer Fedi start dating?
After her rocky on-again, off-again relationship with Bryce Hall came to an end, the He's All That actress began dating the record producer. In the summer of 2021, there were romantic rumors about the two.
According to a report from Us Weekly, Rae and Fedi first met on June 21, 2021, at a Machine Gun Kelly performance, when Omer played bass on MGK's pop-up show. Addison attended the concert along with Megan Fox and her best friend Kourtney Kardashian.
A few days later, while shopping at Erewhon Market, Hollywood residents saw the two lovers. Suspicions about the relationship between the guitarist and the TikTok star persisted after Addison's mom left a comment on a post praising Omer Fedi. The couple was later spotted getting close at Ono Hawaiian BBQ in Los Angeles around the same time.
Addison and Omer became Instagram official in August 2021
In August of the same year, Addison and her boyfriend Omer made their relationship public on Instagram. Fedi then posted a photo of Rae and himself to his Instagram Stories. He simply wrote, "She's wearing the pants in the relationship," as a caption for the photo.
The couple was photographed again in public in the same month. At the time it happened, Rae and Omer were photographed holding hands in West Hollywood by photographers. They were spotted eating ice cream in Los Angeles the following week.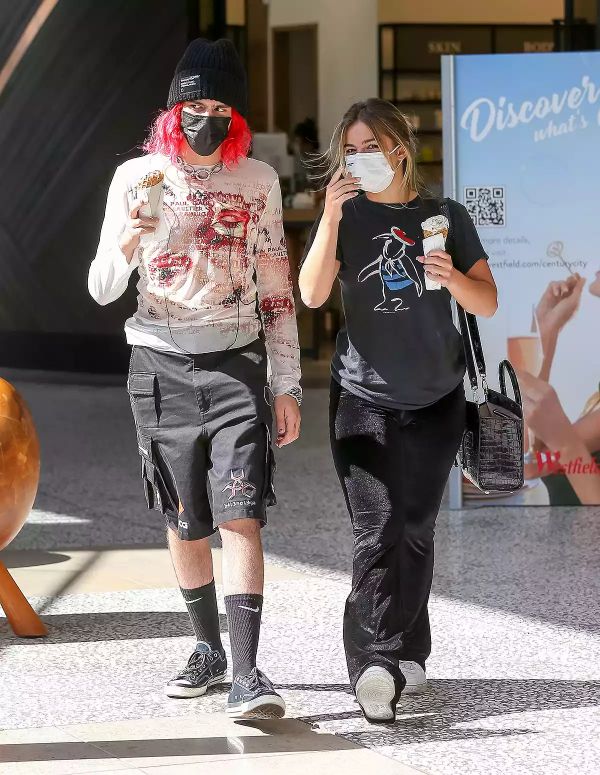 Omer Fedi is a supportive friend
He's All That, a film by Addison, entered the weekly Top 10 list on Netflix at the end of August 2021. Kid LAROI's song "Stay," which Fedi co-produced, entered the Billboard Hot 100 chart around the same time. .
Omer later uploaded an Instagram story to commemorate the important turning points in their careers for both of them. He wrote, "Me and my baby are both number 1 right now," on his Instagram story. I am so proud of her. I wonder if we're the first couple to use a song and a movie in that way. I still adore you, baby.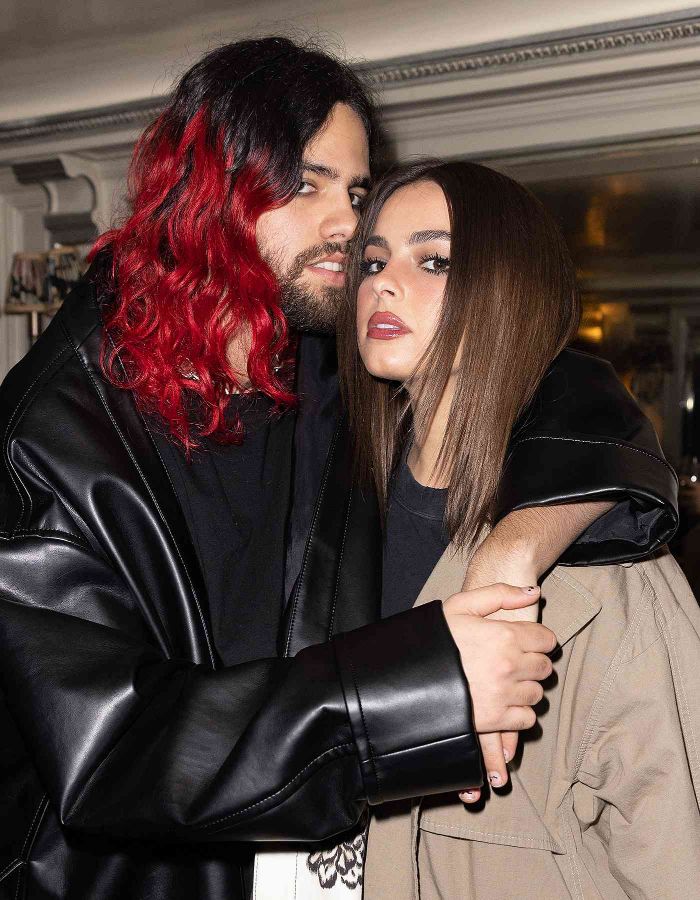 Omer and Addison, his girlfriend, are still together. Rae occasionally posts images and videos of herself and her lover on social media sites such as Twitter and Instagram. Omer and Addison seem content and in love.
Do you consider Addison Rae and Omer Fedi compatible romantic partners? Please share your thoughts on the couple in the comments section below. Check back with us regularly for the latest information from the entertainment industry.
Our DCS team consists of 5 different writers who are proficient in English and research-based content writing. We allow and encourage them to follow the entertainment news throughout the day. Our posts, lists and even the exclusive offers are the result of their hard work.