Jamie Lopez, founder of Babydoll Beauty Couture and super-sized salon star dies at 37
Losing someone who inspires and encourages us, especially when they are so young, hurts us the most. Jamie Lopez, the host of WE tv's Super Sized Shop and the creator of Babydoll Beauty Couture, has passed away suddenly at the age of 37, according to employees at her salon.
The team behind Babydoll Beauty Couture posted a statement on Instagram Monday: "On behalf of the Babydoll Beauty Couture team, we sadly announce, with immense sadness, the passing of Babydoll Beauty Couture founder and owner, the legendary Jamie Lopez."
How Jamie Lopez died
When everything in her life seemed to be going so well, we can't even imagine the pain all her loved ones must be experiencing right now. The well-known star's hospitalization in Las Vegas was the beginning of it all.
Multiple heart problems led to this situation. TMZ was the first to break the terrible news to the entire world on Monday after receiving information from sources close to her.
Who was the beloved Jamie Lopez?
The impression was of a truly lovely spirit. The inspiration behind Babydoll Beauty Couture was Jamie. The salon quickly gained popularity as it catered to all plus size women who had once felt excluded from the typical salon.
It just showed how she had experienced being out of place and had made it her goal to make sure all plus size women could find a place to call home. We all owe that.
Jamie created Babydoll Beauty Couture when she was confined to bed, which was the most amazing aspect. She was too heavy to stand up and explore the world as she weighed about 846 lbs. She's still racked up a pretty damn remarkable amount considering the circumstances.
When she first founded the salon in 2017, some heartless people weren't too happy with all the attention she got. As a result, she received numerous incidents of vandalism and death threats, forcing her to change her place of residence. Jamie was unable to enter the salon due to the amount of weight she had gained.
Jamie also had to contend with the COVID-19 outbreak, forcing her to close her business.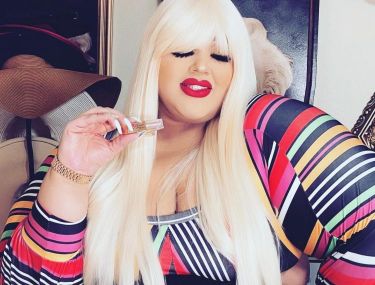 In the "You're Welcome" parody, featuring Luke Skywalker on vocals, Star Wars and MOANA collide.
Super large lounge
As a result, the "Super Sized Salon" was founded because of her weight. The hit TV show aired on WE tv on June 29. It featured the salon's staff and clients alongside Jamie's weight loss journey.
It was particularly tragic to learn that Jamie was preparing to begin filming Season 2 of the hit television show at the time of her passing.
Jamie revealed to Starcasm before the series premiere that a two-year keto diet helped her shed pounds. This whole process took place in just one year and she lost an amazing 400 pounds. She credited her keto diet, exercise, and weight-loss pills, all of which contributed to her amazing change.
Jamie had previously appeared in the 2019 documentary series 'Shake My Beauty' for her show.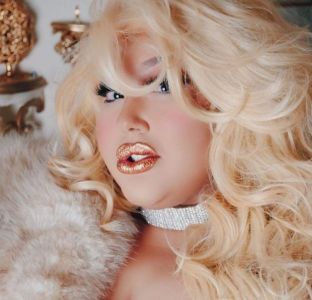 Big fat lies
The fact that the exceptional star is also the author of Big Fat Lies is another honor. The most heartbreaking of her experiences, all documented in the book, was kidnapping. She weighed over 800 pounds at the time and was forcibly taken away due to her immobility. Her captors exploited her further to make matters worse.
Statements from Jamie's loved ones
Beloved associates broke the sad news and asked for her family's privacy as they coped with this difficult situation.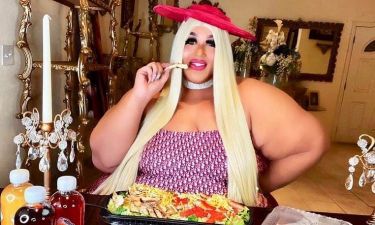 "On behalf of the Babydoll family, we ask for some time to mourn this tragic loss. Additional information and plans will be made public shortly. We are grateful for the time and space to quietly grieve because we have experienced a special loss. Please keep the Babydoll team and family in your thoughts and prayers. representatives for Jamie listed.
They also remembered to thank Matador Content, creator of Super Sized Salon and WE tv. This is in appreciation of all the love and encouragement they have given Jamie since the start of her popular show.
Our DCS team consists of 5 different writers who are proficient in English and research-based content writing. We allow and encourage them to follow the entertainment news throughout the day. Our posts, lists and even the exclusive offers are the result of their hard work.