In pictures: Cristiano Ronaldo's children and his girlfriend
After the birth of their daughter, Cristiano Ronaldo and Georgina Rodriguez experience "hope and happiness" while still mourning the loss of their baby boy.
On April 18, the footballer announced on Instagram that the couple's newborn male twins had passed away.
In 2010, Ronaldo's first child, also called Cristiano, was born. It would take Ronaldo seven years to expand his family, first adding twins via surrogacy and then a child with Rodriguez. The couple announced in October 2021 that they would give birth to twins, a boy and a girl, in April 2022.
Ronaldo has stated that having children and taking care of my family is the greatest privilege he has ever experienced. Now let's look at his family.
Cristiano Ronaldo Jr.
Born on June 17, 2010, Cristiano Jr. goes by his father's famous football name. Ronaldo told Jonathan Ross in 2015 that he never revealed the mother of his firstborn. "People need to respect the privacy of others at certain times in their lives. I will always tell Cristiano the truth when he grows up because he deserves it and because he is my son. But I'm not just saying it because others want me to."
He made comments in 2015 similar to those made by the soccer star when his son was born.
Ronaldo tweeted: "I am pleased to announce that I have recently become a father to a baby boy. My son will be under my exclusive custody, as agreed with the baby's mother, who wants her identity to remain private. I kindly request everyone to respect my right to privacy (and the child's right to privacy), at least when it comes to these private matters."
Cristiano Jr., who is almost 12 years old, resembles his father not only in appearance but also in the way he plays the game.
Eva Maria and Mateo Ronaldo
With the help of a surrogate, Ronaldo gave birth to twins Eva and Mateo in June 2017. He announced their good news on Facebook with the comment "So happy to be able to hug the two new loves of my life."
Ronaldo began dating model Georgina Rodriguez months before the twins were born, and the two made their first public appearance at the Best FIFA Football Awards in January 2017.
Alan Martina
In July 2017, a few weeks after the birth of twins Eva and Mateo, Ronaldo made public the news of his and his girlfriend Rodriguez's pregnancy. On November 12, 2017, the couple gave birth to Ronaldo's fourth child, their first child together.
Bella and Baby Angel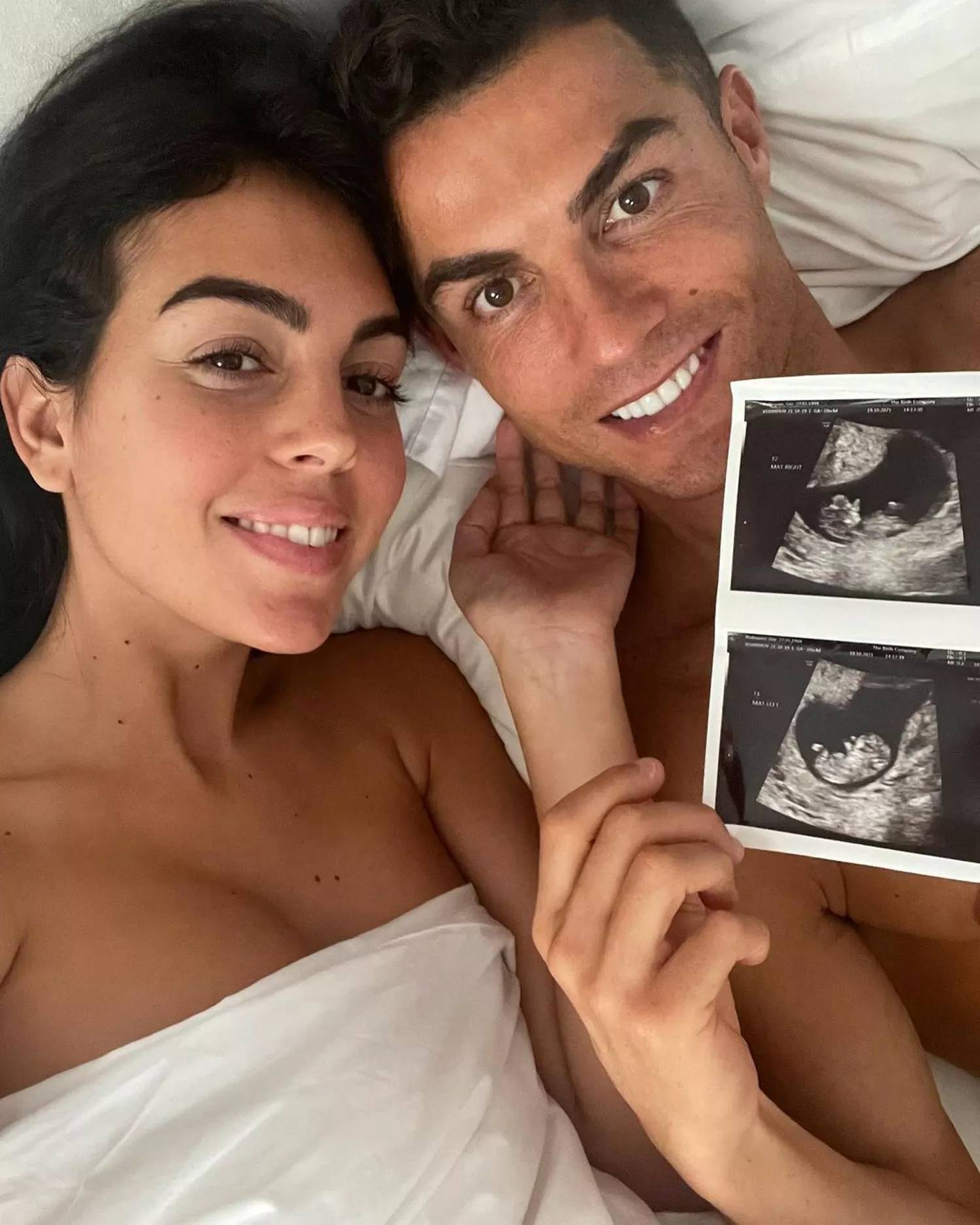 Ronaldo and Rodriguez made the news that they were expecting twins in October 2021. The Manchester United footballer disclosed the information along with a photo of Rodrguez and himself in bed holding up ultrasound images.
Ronaldo delivered the devastating news that the couple's male twin had passed away in April 2022.
"It is with great sadness that we must inform you that our baby child has passed away. The most agonizing pain a parent can experience is this "composed Ronaldo." Only the arrival of our daughter has given us the willpower to face this time with a certain amount of optimism and joy.
Ronaldo then expressed his gratitude to their medical staff for "all their expert treatment and support".
"We respectfully want privacy at this extremely difficult time as we are all crushed by this loss. You are our angel, our little boy. We love you forever," He concluded the letter by signing it with Rodriguez.
On November 15, 2022, Ronaldo spoke of the time he had to break the news to his older children that while Bella was born healthy, her twin brother, Angel, had passed away.
As soon as Gio got home, the kids started asking, "Where's the other baby?" That's what Ronaldo said in a conversation with Piers Morgan.
"Mom, where is the second baby," the children began to ask, the athlete continued. After a week I say to the children: "Let's be straightforward and honest with the children; let's say angel, which is his name, goes to heaven.
Ronaldo claims that the family discusses Ngel every day. "The children understand; after some yelling at the table, they remark, "Daddy, I did this for Angel", pointing upwards. He's part of their lives, that's why I like him the most. Since it was difficult to tell the truth to my children, I will not lie to them."
Being a binge-watcher himself, finding content to write about comes naturally to Divesh. From anime to popular Netflix series and celebrity news, he covers every detail and always finds the right sources for his research.