Fleishman is in Trouble Finale Ending: What Really Happened!
From her 2019 novel of the same name, "Fleishman Is in Trouble," writer Taffy Brodesser-Akner created the series. The story presents a nuanced and somewhat subjective account of a marriage breakup and is not always linear. The Liver is the eighth episode of "Fleishman Is in Trouble," in which Seth (Adam Brody) throws a party to commemorate doing something his friends thought he would never do. Libby (Lizzy Caplan) becomes aware that her own marriage is about to fall apart. Toby (Jesse Eisenberg) seems to have moved on from the grieving process, but he still harbors some optimism about his relationship with Rachel (Claire Danes). Here's all the information you need to know how "Fleishman Is in Trouble" ends. Spoilers follow.
Fleishman's in Trouble Episode 8 Recap
The Fleishman family takes center stage in the first seven episodes of the FX on Hulu series, in which Libby is the narrator of a story that isn't her own in the first place and is presented primarily from her buddy Toby's point of view. Libby turns the camera on herself and focuses on her equally bleak existence in the series finale. Starting with Libby's midnight arrival at Toby's house to inform him of what she has learned about Rachel, the conclusion takes place. However, Toby's comment surprises Libby with his cold indifference. She finds it hard to understand how Toby can be so indifferent to his ex-wife's suffering, as she is still married and emotionally invested in her marriage. Even after Toby expresses all his sadness about the relationship, she continues to say that Rachel had a mental breakdown. He believes that he should no longer feel sorry for someone whose life has been irreversibly separated from his own.
Libby recognizes that her own marriage is far from ideal and that it's almost entirely her fault when she leaves Toby's apartment. Again, the story is not very sequential and starts even before Sarah, Seth and Toby resume their previous friendship. Libby viewed her life as motionless. She didn't have a job as a magazine writer and the book she had wanted to write never materialized. As time passed, she grew to dislike living in the suburbs and began to wonder if she had traded her individuality and identity for security and comfort. This got worse when she bumped into one of her old neighbors, who looked fabulous after splitting up with her husband and dating her high school boyfriend.
Libby considered doing the same. She also sent a friend request to the man she dated in high school, but he turned out to be a horny goofball who spoke only a few sentences before reminding Libby of their past sexual encounters, causing her to immediately shut down the internet. But when Toby and Seth hooked up, it was a whole different story. We never have friends like the ones we make in college. They are deeply connected because they share the principles that will form the basis of our mature moral beliefs. Plus, for most of us, our time in college is the only time we're adults without the obligations that come with it.
Libby visits Toby's house that night and then returns home. Josh Radnor's character Adam is aloof by nature, but Libby anticipated this outcome. She is surprised to discover how her family seems to have moved on without her. Libby undoubtedly struggles with depression, despite the fact that the show never openly discusses it. Long before she was gone for a few days, she began to drift away from her family, and they have since learned to live without her.
In the meantime, Toby accepts not getting the promotion and even starts to enjoy it as it allows him to keep in touch with the patients. Toby comforts Karen Cooper's husband when she passes away. In the end, he also agrees with Hanna's decision to forego her bar mitzvah. In another scene, Christian Slater's character Archer Sylvan (who was having a good time) dies.
Fleishman has issues with the ending: will Toby and Rachel get back together?
As already noted, "Fleishman Is in Trouble" is a non-linear drama about a marriage on the rocks. The two are already divorced when the series opens with Rachel dropping her kids off at Toby's house before disappearing for weeks. But in subsequent episodes, the duration of their relationship – from their first meeting to their declaration of love to their engagement to their marriage to the birth of their children to their eventual divorce – is thoroughly explored. When Toby's ex-wife abruptly disappears, we see him trying to figure out what happened. After learning about her relationship with the husband of the lady who is supposed to be her best friend, we see how he goes through different stages of grief. The symptoms tell us when Toby is finally ready to move on.
In Episode 7, Rachel gives us her account of what happened, and along with Libby, we have to admit that things in a relationship aren't always what they seem. She took drugs, experienced a nervous breakdown and now believes that everyone has abandoned her. Toby and Rachel couldn't be further apart at this point in their lives. But Libby believes Rachel will come on a rainy night, almost like a prophet or the woman she, Toby, and Seth met in Israel. And in the final episode of the series, that takes place. It does not necessarily follow that they will find common ground. But at least Toby and her kids will have Rachel in their lives. He doesn't have to maintain his disinterest. Together they can discover a mutually beneficial coexistence.
Will Libby and Adam stay together?
Yes, Adam and Libby are still together. Libby's role as the author's surrogate is established in the concluding episode. She discusses the book she plans to write, the storyline of which is similar to 'Fleishman is in Trouble'. During the celebration, when Seth proposes to Vanessa, she, Toby and Seth get back together. That night, after returning home, Libby joins Adam in bed, begins an intimate moment for the first time in what seems like a very long time, and asks for forgiveness. Being the man he is, Adam is quick to accept her apology, noting that she always returns.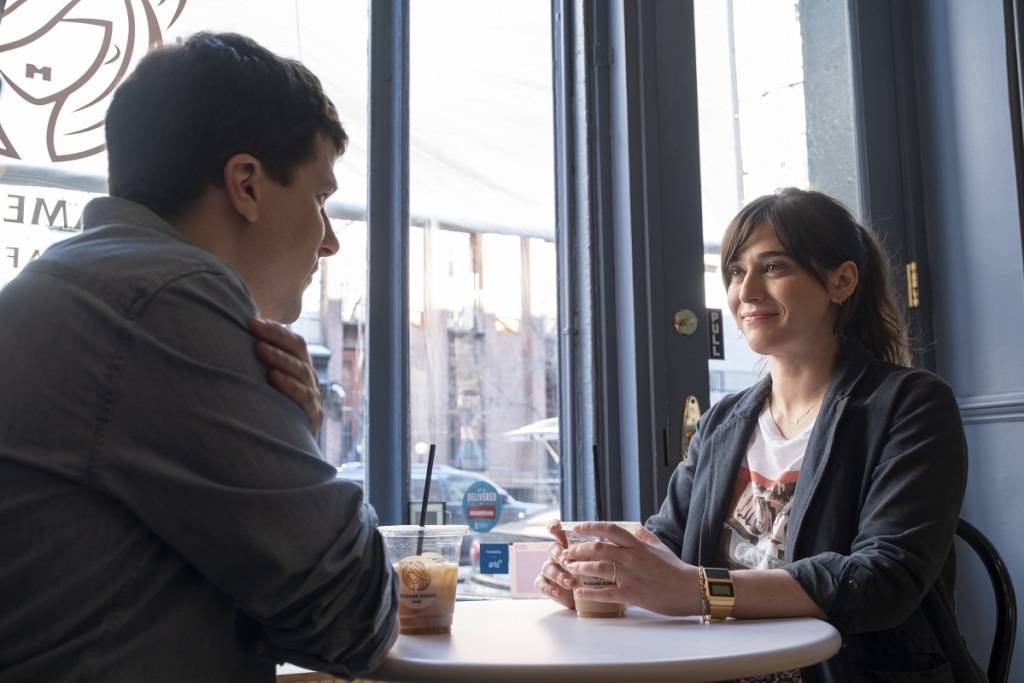 Libby's life will no longer be static now that she has a plan for her book. She didn't dislike the suburban lifestyle; rather, she had become wary of what it had become in her mind. She can appreciate other areas of her life after regaining a sense of purpose.
Being a binge-watcher himself, finding content to write about comes naturally to Divesh. From anime to popular Netflix series and celebrity news, he covers every detail and always finds the right sources for his research.