10 Food Based Shows The foodie in you would absolutely love
Popular food television not so long ago was mainly limited to one station. The Food Network featured several cooking competitions and shows that focused on food. This was not yet a venture; at least, not in the way it would be later. However, the "food program" quickly gained popularity thanks to celebrities such as Gordon Ramsay, Anthony Bourdain, Alton Brown, Rachael Ray and many more. The holiday food show or the cooking or baking competition is something every streaming service is putting their own spin on these days.
We've sifted through the noise and compiled a list of the best food documentary series available to stream to help you on your hunt for the next culinary series to binge. You can find a list of the best culinary competition TV shows available to stream right now here.
Anthony Bourdain: parts unknown
See, that shouldn't be a problem. The greatest food show of all time is Parts Unknown. There are many copycats out there, but none that compare to this one. The CNN series revolutionized the game as celebrity chef, author, and traveler Anthony Bourdain developed the concept of a travel kitchen show into something more profound and significant. Over the course of 12 seasons, Bourdain explored food as a cultural artifact, a tool for tracing community and history, and a window into what it means for us as humans to consume the cuisine of other civilizations. Parts Unknown is hands down the best cooking show, but its greatest achievement is raising viewers' curiosity (and, ideally, making them more accepting and appreciative of different cultures and ways of life).
View through Discovery+
Chef's Table
Intimate would be the best way to sum up Chef's Table (which, ironically, is part of my job here). An extensive, thorough and loving look at the lives and cuisine of countless chefs can be found on Chef's Table. Each episode focuses on a different chef and takes a closer look at how their interests and driving forces outside the kitchen influence the food they prepare for their families and customers in their restaurants. Few television shows have been produced as artistically as Chef's Table.
Watch on Netflix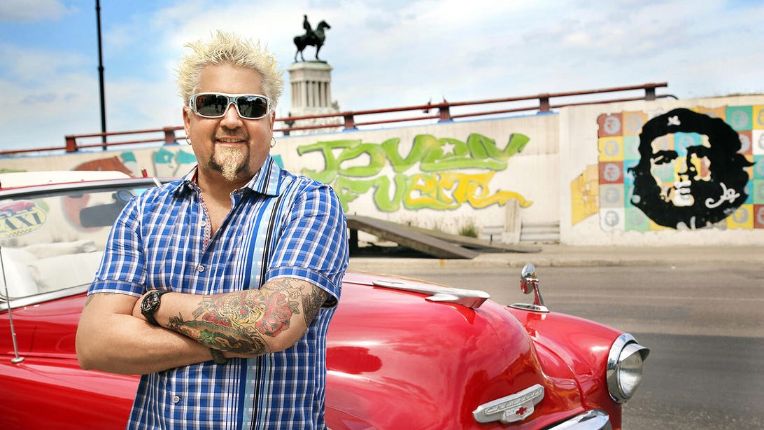 Diners, Drive-Ins and Dives
Not all food-related documentaries have to be openly critical. Sometimes all you want to do is watch a man with spiky blonde hair eating some tasty looking cuisine, and Diners, Drive-Ins and Dives offer just that. Guy Fieri has scoured the country for comfort food in all its varieties (really) for over 40 seasons. If it's something you've ever thought of eating at 2 a.m. after a night out with friends, like brisket burgers, mac and cheese, chicken wings, or burgers covered in peanut butter, chances are Fieri has eaten it in his Food Network show. After seeing Diners, Drive-Ins and Dives you will be as charming as they come and quite hungry.
View via Discovery+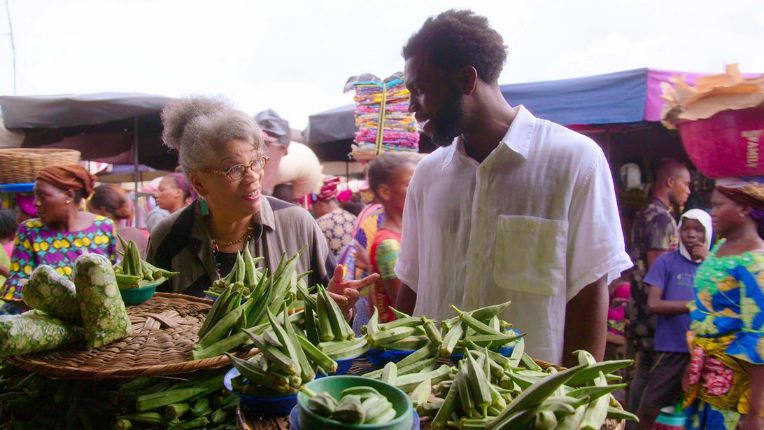 High on the Hog: How African American Cuisine Transformed America
High on the Hog tells a specific story, as you can probably tell from the title. The show's host, culinary writer Stephen Satterfield, debunks some misconceptions about what foods are considered African-American as he explores how, given that America is based on slavery and persecution, African cuisine had a major influence on many facets of American cuisine. Packed with information, each episode of the gripping series will have you thinking about how food and identity in America interact in nuanced ways.
Watch on Netflix
Nadiya's time to eat
There aren't many educational culinary shows on our list because, to be honest, most of them are boring or unnecessarily complicated. That's not the case with Nadiya's Time to Eat. Nadiya Hussain, whose extraordinary charisma and strength drive the show, is passionate about cooking in a way that is practical for modern families. She embraces time-saving shortcuts in the kitchen, gets rid of the stigma associated with using canned or ready-to-eat products, and offers mouth-watering, mind-blowing recipes that most of us could make ourselves. It's fun to watch this kind of healthy, authentic cooking shows.
Watch on Netflix
Rot
Of course, not all aspects of the food industry are healthy, and Netflix's Rotten explores the less positive aspects of where our food comes from and what it means for the environment and the people who live there. The 12-episode, two-season docuseries explores the underbelly of the food industry by revealing the destructive effects common goods such as milk, sugar, chocolate, peanut butter and peanuts have on the environment, violent political conflict and food waste. Anyone interested in the journey of food from source to plate should see this eye-opening series.
Watch on Netflix
Salt Fat Acid Heat
Samin Nosrat builds on her 2017 book of the same name, suggesting that there are four elements essential to successful cooking: you get it, it's salt, fat, acid, and heat. Salt Fat Acid Heat is a travelogue and an instructional cooking show in equal parts. Nosrat travels to different countries over the course of four episodes to see how each place uses these specific ingredients in their kitchens, producing a program that is both approachable and a true cultural learning experience if you want to get into the kitchen.
Watch on Netflix
Somebody feed Phil
Someone's Gotta Eat When the creator of the long-running sitcom Everybody Loves Raymond, Phil Rosenthal, travels the world sampling different cuisines and recipes, Phil has a similarly low-stakes vibe. The program doesn't invent anything new, but Rosenthal's genuine excitement makes it work. His enthusiasm and wide eyes are contagious and endearing, and it's clear he loves food.
Watch on Netflix
Stanley Tucci: In Search of Italy
Italy is one of the few countries whose cultural identity is so closely linked to food. In this CNN series, Oscar-nominated actor Stanley Tucci explores Italy in search of the best cuisine the country has to offer. Tucci brings his inherent charisma to a cooking show that has been superbly researched and provides a comprehensive portrait of a country often characterized by food, whether sampling rigatoni in Rome, cooking pizzoccheri in Milan or sampling Sicily's signature grapes.
View through Discovery+
Ugly Delicious
Parts Unknown and Ugly Delicious have some DNA in common. David Chang, the inventor of Momofuko, serves as the show's anchor. It mainly focuses on the cultural aspects of the cuisine. Perceptive and stingy, Chang's Netflix series constantly tries to refute accepted beliefs about certain dishes. You'll literally change your mind about foods you thought you knew everything about after watching an episode of Ugly Delicious, with themed episodes focusing on specific recipes or culinary techniques.
Watch on Netflix
Our DCS team consists of 5 different writers who are proficient in English and research-based content writing. We allow and encourage them to follow the entertainment news throughout the day. Our posts, lists and even the exclusive offers are the result of their hard work.