10 best KDramas on Amazon Prime right now
People like Korean TV series, especially those who enjoy happy stories about love and relationships. But in recent decades, a wide variety of South Korean content has captivated audiences around the world. Be it historical dramas, sitcoms, romantic comedies, dark thrillers or action packed shows, Korean TV series definitely fall into a unique category. As a result, people are continuously looking for options on the various streaming services available. And we've got a list of fantastic suggestions if you're looking for Kdramas on Amazon Prime!
Café Midnight (2020-)
Two episodes in each season of "Café Midnight" chart the development of new characters. However, all these plots are centered around the said café, which is open from midnight to daylight. Jae-young, who responds to a job offer and ends up in the cafe, is the main character of the first season. There he has a moment that changes his life.
Due to mounting pressure, Ah-young quits her job in Season 2. She plans to take a vacation to nowhere in particular after her firing. Soon she comes across the enigmatic café in district B23, where a guest house is supposed to be. The program's third season is a coming-of-age story in which a high school student envisions his future.
Flower Boy Next Door (2013)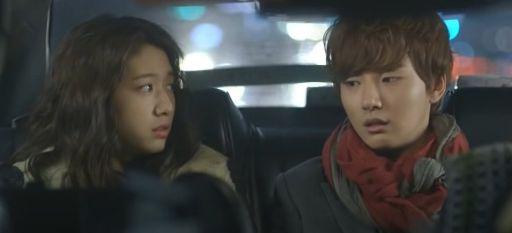 Based on Yoo Hyun-sook's webcomic 'I Steal Peeks At Him Every Day', this romantic comedy-drama centers on an unusual love triangle. Dok-mi is reserved, shy and usually stays indoors. But one day, Han Tae-joon, who lives across the street, catches her attention. Dok-mi is unaware that another neighbor, webtoon artist Oh Jin-rak, has a long-time crush on her as she begins to feel feelings for the man. The webtoon Jin-rak creates for Dok-mi is where the name of the series comes from.
Flower of Evil (2020)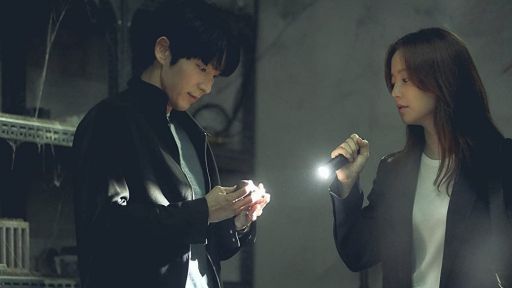 A terrifying South Korean thriller, "Flower of Evil" follows Baek Hee-sung and shows him maintaining a happy marriage with Cha Ji-won. The three seem like the ideal family, because Baek and Cha are parents of a six-year-old daughter and Cha is a police detective. There's nothing to suggest otherwise; even their neighbors and acquaintances think they are an ordinary Korean couple. But when Cha's boss asks her team to investigate a series of gruesome and unexplained murders, things take a strange turn when the detective finds connections between the murders and her husband. As a result of the growing mystery, Cha begins to doubt whether her husband is the person she thinks he is.
Her Private Life (2019)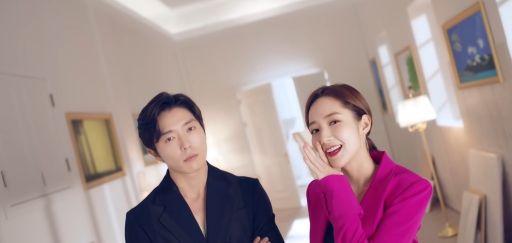 The main character in "Her Private Life" is Sung Deok-mi, the chief curator of the Cheum Museum of Art, who is also madly in love with Cha Shi-an, a K-pop singer. Unbeknownst to most, Sung is also one of the site managers of the pop musician's fan site The Road to Sian. Despite Sung being generally happy with her job, the museum is taken over by retired K-pop star Ryan Gold after her immediate employer is arrested for theft. In the meantime, Sung is the subject of a rumor that she is dating Cha Shi-an. Ryan plans to pretend to be Sung's friend to clear up the accusations as he wants to support his employee. Ryan and Sung are forced to hold onto their pretense longer than usual due to others' attempts to denounce their relationship as a joke, even as they begin to feel genuine affection for each other.
Hotel Del Luna (2019)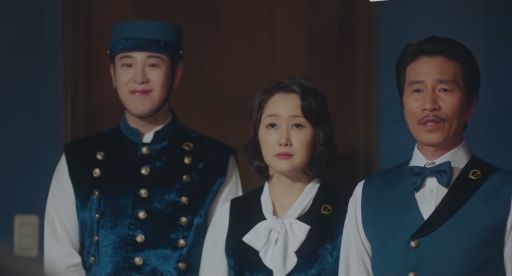 The owner of the strange hotel, Jang Man-wol, is followed as she takes care of it in 'Hotel Del Luna', an intriguing Korean fantasy drama. We learn how Jang Man-wol's transgressions have permanently bound her to the hotel, even though Hotel del Luna, also known as Guest House of the Moon, is a mystical hotel that shelters ghosts who have unfinished business on Earth before they enter the afterlife. Jang makes a contract in which a little boy named Gu Chan-sung will work for the hotel for 20 years in exchange for his father's life. This is because the hotel needs a human general manager to help communicate with the living world. Gu Chan-sung goes to excessive lengths to escape his fate, but Jang eventually catches up to him and the rest of the play reveals the hotel's secrets through the new general manager.
Oh My Mind (2015)
Another fantasy romance drama revolves around Na Bong-sun, a talented sous chef who is very self-conscious. This one is called 'Oh My Ghost'. But what really makes her unique is her ability to talk to ghosts. When a seductive spirit takes over Bong-sun's body, her life takes an unexpected turn. People are now very interested in Bong-sun's new character, including her crush, celebrity chef Kang Sun-woo.
Playful Kiss (2010)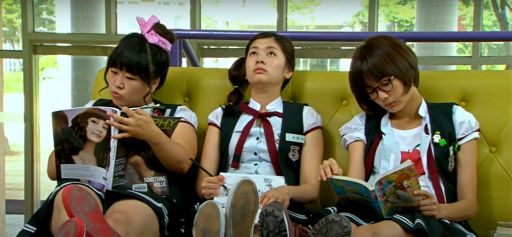 Based on the Japanese manga 'Itazura Na Kiss' by Tada Kaoru, the romantic comedy television series 'Playful Kiss' (also known as 'Naughty Kiss' or 'Naughty Kiss') features two main characters. It is the third manga adaptation to be televised. The sitcom developed a strong fan base outside of South Korea while receiving low ratings there.
The show revolves around Oh Ha-ni, a poor girl who lacks the intelligence, confidence and popularity of her crush Baek Seung-jo. However, the former fools himself by writing Seung-jo a letter. In addition, the house in which she and her father live is falling apart. As if it wasn't embarrassing enough, Seung-jo's family invites them and offers them shelter. Things get interesting when Ha-ni and Seung-jo spend more time together.
Prison Playbook (2017)
"Prison Playbook" baseball player Kim Je-hyeok will fly from his native South Korea to the United States to sign with the Boston Red Sox. Kim sees his sister being sexually raped days before he is about to leave and immediately steps in to protect her honor. Unexpectedly, the attack backfires on the attacker, who accuses Kim of assault and jails him. Kim thinks his baseball career is over for good after he is found guilty and sentenced to prison. But as he interacts with his fellow inmates and the officers on duty, he discovers prison life is more complex than it first appears. The remaining parts of the program explore the Korean penal system and its inmates through the experiences of the professional baseball player.
Signal (2016)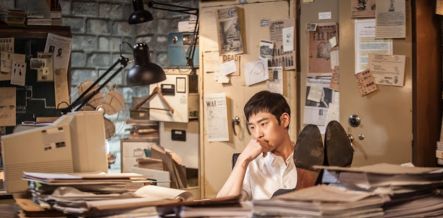 The character of Park Hae-young, a criminal profiler, is followed in the intriguing fictional TV show 'Signal', where he discovers a suspicious walkie-talkie on the street. Although skeptical at first, Park's curiosity soon trumps his caution, and he uses the gadget only to discover that Lee Jae-han, a police officer from the past, is the voice on the other end of the line. Surprisingly, once Park and Lee understand that working together, they can solve even the most challenging of situations. Therefore, Park forms the Seoul cold case squad with Detective Cha Soo-hyun. With Lee's help, they deploy this team to solve some complex cases. Park helps Lee solve cases in return, but this changes the course of events and creates new problems.
The Crowned Clown (2019)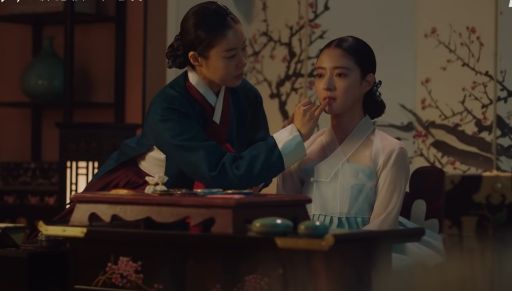 A mid-Joseon period Korean drama, The Crowned Clown is based in part on the real life of Joseon's fifteenth king, Gwanghae, and the 2012 film "Masquerade." It follows King Yi Heon as he devises a strategy to to evade an assassination attempt. The monarch finds the clown Ha-seon, who looks identical to him, and installs him on the throne because he is tired of the power struggle and desperate to save his life. Of course, Ha-seon is initially overwhelmed with his duties, but as he begins to feel at home, he starts waging a special kind of warfare against the opponents and even wins a few nobles as allies, who are stunned by the abrupt change . in the attitude of the king. It remains to be seen how the kingdom will react when the true king decides to reclaim his throne, as Ha-seon seems to outperform Yi Heon.
Our DCS team consists of 5 different writers who are proficient in English and research-based content writing. We allow and encourage them to follow the entertainment news throughout the day. Our posts, lists and even the exclusive offers are the result of their hard work.